Gold Falls After 'Fake' Bank Crisis
Wednesday, 3/29/2023 01:01
Temporary relief rally in stocks...
The SUPPOSED banking 'crisis' is an excuse to spur over-bearish sentiment into what I think may be the final phase of the bear market rally, writes Gary Tanashian in his Notes from the Rabbit Hole.
What's more, given some dynamics at play in the indicators, I think that what has led the rally so far (Tech) may not lead the rally to its conclusion, or at least may not be alone as the machines' rotational bid into Tech spreads out to other areas.
This would temporarily set back the disinflationary/deflationary view. But note the word "temporarily". It's a trade, folks, if it works out as I think it will. It has been the more cyclical and inflation sensitive stuff that has held the broadly disparate SPX back in relation to Tech and Semi, which have been our preferred areas to this point (hello disinflationary 'Goldilocks').
Hint: don't sleep on commodities and related stocks, oversold and prone to bounce.
The gold price (Comex futures) hit the big round number 2000 amid much angst and bearish stock market sentiment. The following pullback is nothing.
Well it is something; it was needed and it is logical. Personally, I'd watch the dotted daily EMA 20 and the uptrending SMA 50 in order to keep the daily technicals normal. In NFTRH, the short-term caveat for gold has been 'what if a banking angst relief bid materializes?'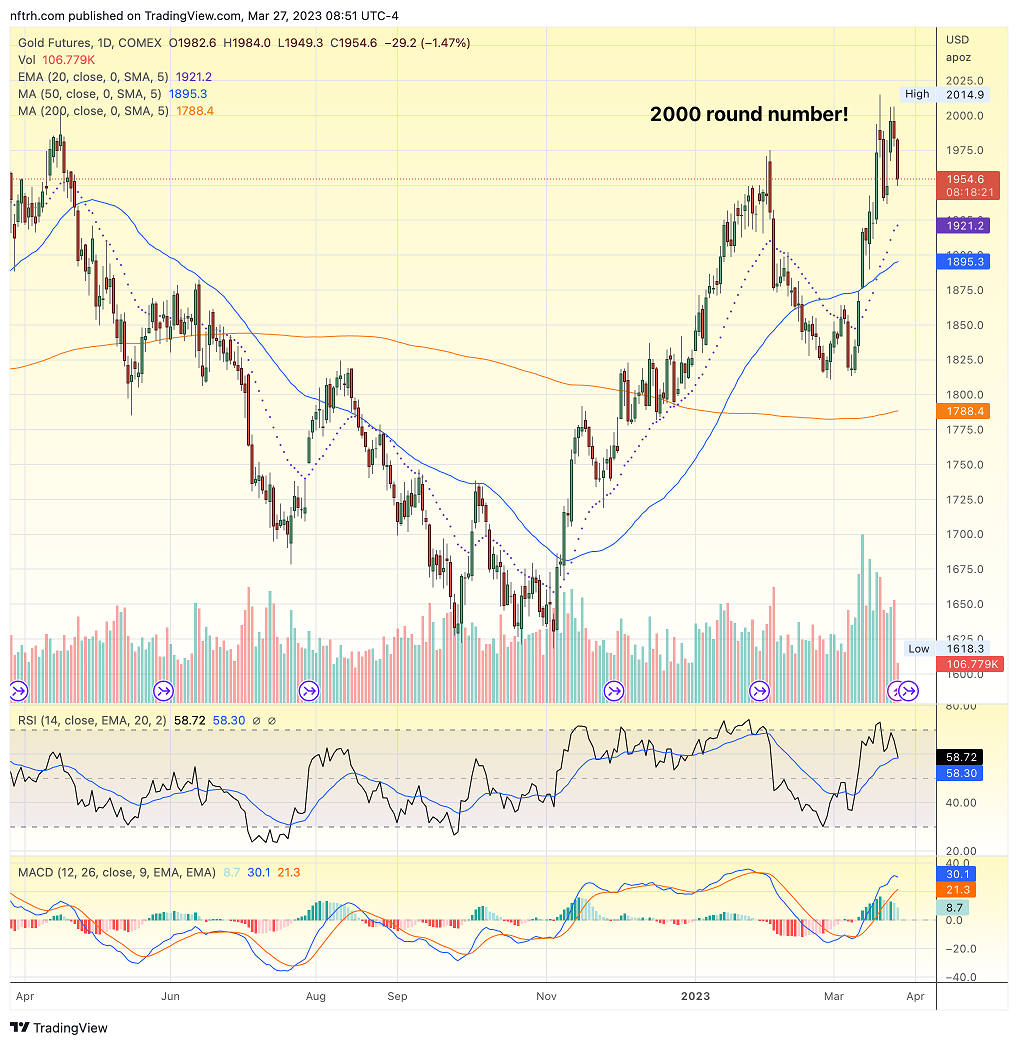 Gold price futures (GC)
As for the S&P 500, we have been noting in NFTRH the December low, week after monotonous week with the message being 'no new low, no bear market resumption'.
True to form, SPX put on a good test a couple weeks ago and has been grinding since. Sentiment is over-bearish and just waiting for some soothsaying by government officials or policymakers.
The banking "crisis" is, at this point at least, a canard in my opinion. A setup to light a tinder box and set that over-bearish sentiment profile afire.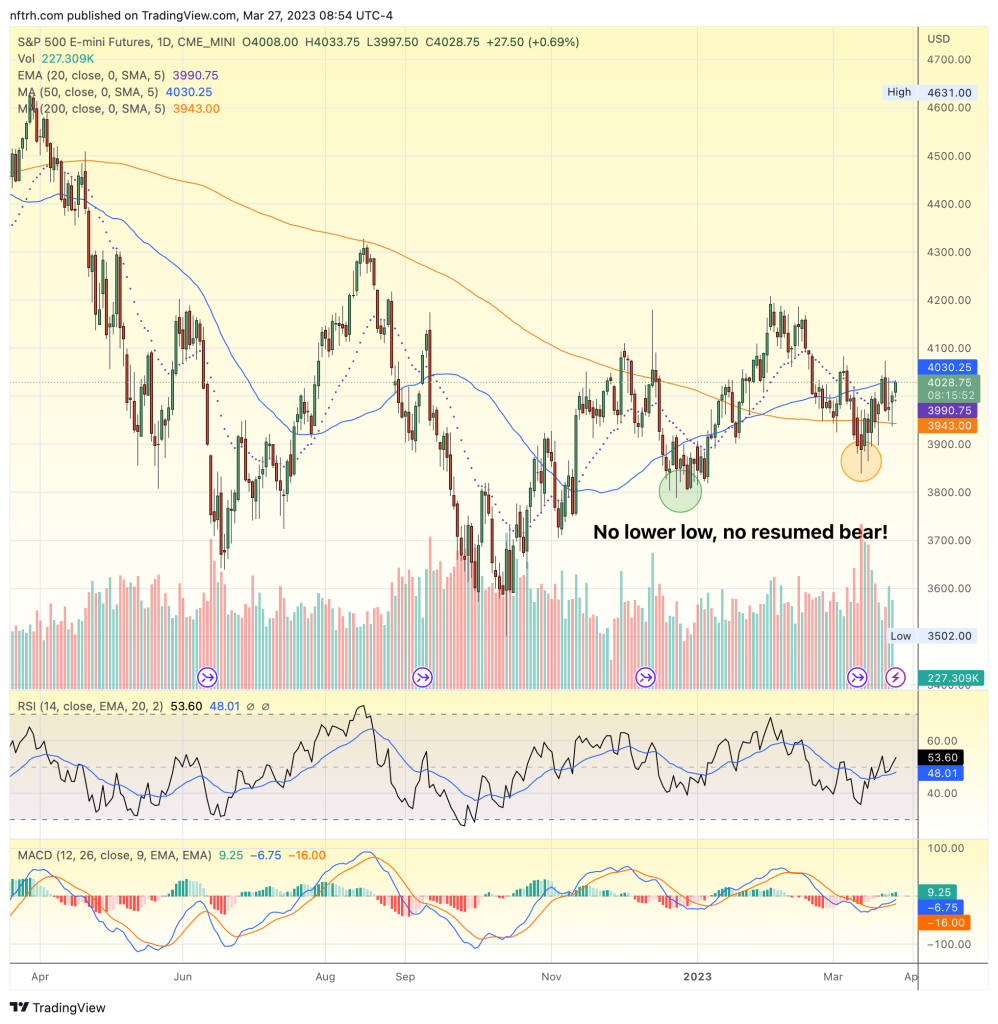 Gold (counter-cyclical) and SPX (cyclical) have been opposed to each other and the hint this morning is exactly that.
If relief does come about, gold bugs should resist complaining and realize that markets don't go where they are going on any given day, week or month. It's a process.
Same goes for the stock market, which will not simply reenter its bear market on cue, especially with everyone on the sidelines afraid of said bear.