LBMA 2017: Spain, Silver and 'Lower Forever'
Monday, 10/16/2017 13:23
Precious metals history and macro-outlook from LBMA conference...
LITTLE so far on precious metals prices or supply and demand at LBMA 2017 here in Barcelona, writes Adrian Ash at BullionVault. Not directly at least.
But the market itself cares little about price direction. The refiners, carriers, vaulters, dealers, brokers and bankers meeting at the London Bullion Market Association's annual conference focus instead on volumes, margin and – most of all – getting new business.
So the dread hand of regulation waved this morning's "hello" to the 650-odd delegates here at the Hotel Arts, with LBMA chairman Paul Fisher noting the approach of climate-change disclosures to the industry's PR, compliance and legal in-tray.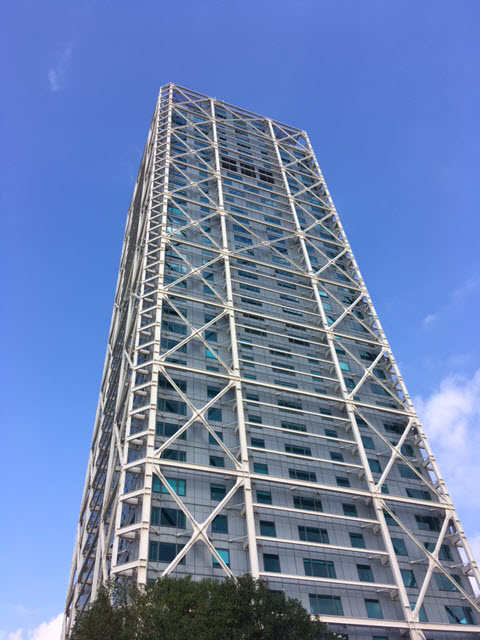 More on rules, regulation and the resulting threat to market liquidity later. Much more.
The case for investing in gold, meantime, never comes down to the metal's own fundamentals. The macro-economic and financial outlook count far more. And that continues to show a glut of labour and capital set to keep growth and interest rates lower for longer. If not forever.
"Central banks are the only game in town," said economist and OECD consultant William White at the LBMA's 2016 event in Singapore. "In truth, it's the only game being played," said ex-central banker Fisher today.
Governments across the developed West long ago put central banks in charge of controlling inflation. That they have achieved, this morning's speakers agreed. But since the global financial crisis, politicians have added protecting bank depositors from a systemic collapse, boosting GDP, cutting unemployment, and now even tackling inequality to the central bankers' agenda. These mild-mannered bureaucrats are asked to act as "superheroes", noted Professor Jagjit Chadha. Thing is, their central banking rulebook has stopped working over the decade since the banking crash.
Zero interest rates and QE may have saved the banks. The policy has clearly boosted asset prices too, making the rich richer again. But across the developed economies, average income per head has gone sideways since 2007, ending a boom since the Industrial Revolution which meant each generation could expect to be twice as well off as their parents, Prof.Chadha went on.
So now the West is stuck in these "low interest rate doldrums", because there's no room left to cut rates, and little room politically to raise QE further again. Raising rates isn't an option either however. Because whatever uptick we might see from inflation, GDP andwage growth are stuck to the floor.
For that, thank the glut of labour and capital resulting from Asia's entry to the global industrial and capital markets 20-30 years ago, said economist Megan Greene of MAM. The supply of workers is only growing again now urbanization is gathering pace in sub-Saharan Africa. Robotics and AI worsen the glut further still, dragging down wages and also pulling down interest rates, because newly globalized workers have such a huge preference for saving over investing.
This presents a massive structural shift, one which central-bank policy cannot address. Central banks aim to keep things steady, responding to shocks by tweaking rates here or handing commercial banks freshly-made cash there. But these are only ever short-run fixes to short-term issues, said Chadha. Whereas this underlying global shift has become a profound, epochal challenge for policymakers worldwide.
Tax cuts might help for a while, said Greene, but Trump's struggling to get his US plans done and any pro-growth policies in the Eurozone would immediately get choked off by the ECB raising interest rates at the first sign of inflation. After the next "series of crises" however, some kind of helicopter money – perhaps in the form of a Universal Basic Income – looks increasingly likely as governments try to deter the growing disillusion and populism of developed-world voters. Last year's Brexit, yesterday's Austrian vote and now Catalunya's own fight to "bring back control" from Spanish capital Madrid all push back against the integration and cross-border flows driving the low interest rates, low wages and low-growth of globalization.
Won't government step in and fix what central bankers won't? Cue a history lesson:
"Precious metals in the 16th and 17th Century became the main, almost single product of the Spanish economy," said Professor Pedro Schwarz this morning, delivering a brief and compelling history of gold and silver here in the LBMA's host nation.
Charting the trade winds, rich mining deposits and new separation techniques which drove Spain's huge bullion boom from the early 1500s, Schwarz pointed time and again to what had driven the Castillian crown's search for precious metals – the fact that China would only sell its goods for silver. Even gold was exported for silver from China, with the cheaper metal heading back west from Acapulco to the Philippinnes and then onto the Middle Kingdom.
And why did China want bullion money alone? It was because, as Schwarz wrily noted, its invention of paper money in the medieval period had led the government to print, Print, PRINT! until the paper lost value entirely.
Looking briefly at crypto-currencies, "I'm not totally despondent that the power of the state shan't prevent us having reliable money again," Schwarz concluded.
No doubt to policymakers, however, it seems a long way today from this lower-for-longer growth and inflation outlook to the kind of inflationary bust which drove China's switch to hard currency and then – over time – the following switch to a Gold Standard worldwide.