Dr.Copper Gloomy Like Gold/Silver
Thursday, 5/12/2022 09:01
Precious ratio keeps rising as miner stocks struggle...
COPPER and copper miners are breaking bad, says Gary Tanashian in his Notes from the Rabbit Hole.
I looked at FCX and thought about buying it as it got dropped to a higher low at the SMA 200. Then it dropped below it (still a higher low to January's low). I'd be interested, except that the Copper Miners ETF looks even more suspect and the good Doctor himself is threatening a breakdown.
That's DESPITE booming jobs, stable manufacturing and I guess price-bullish warehouse supply data. It's still intact but below the SMA 200, suspect.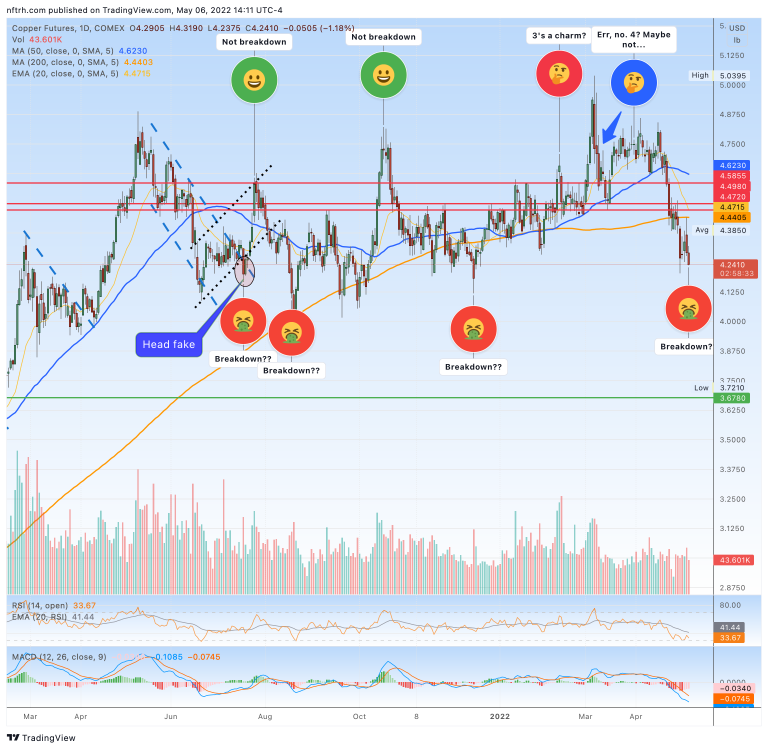 I am leery of the industrial metals contingent within the inflation trades. At least until the decline is arrested.
Worse still is the state of the Copper/Gold ratio, which reflects poorly on copper, on Doc's industrial metal Bros, and ultimately on the inflated economic cycle.
This chart could fix itself tomorrow for all we know. But the thing is, it has not yet fixed itself. What it has done is go from suspect to flat out bad.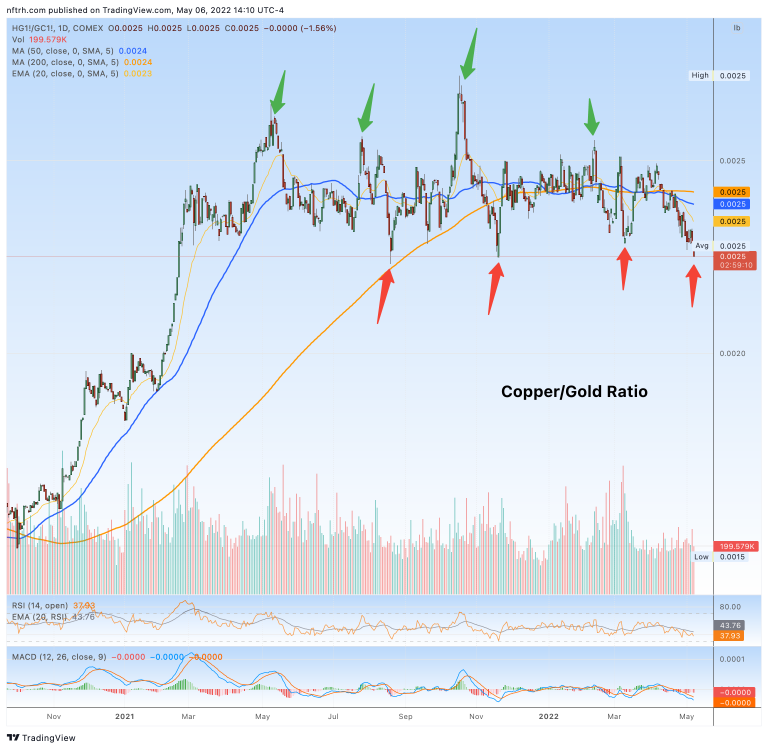 As if its ears were burning, the Gold/Silver ratio chimes in with its anti-inflation, counter-cyclical message as well.
NFTRH subscribers were recently treated to the gory details of the GSR (and one not so gory possibility as well, depending on whether or not it gets impulsive) and its likely effects if it were to continue rising.
I am not click-baiting you, eyeball harvesting you or trying to get you to join my service. I am just stating the facts that the GSR is still rising, it has certain macro implications and it is what it is. As noted last weekend in #703's intro "To put it mildly, I am completely geeked out after reviewing it."
More so now, actually. I see the inflated copper price (along with many prices) as the product of a dysfunctional (even evil, in how it hyper-favors the rich and punishes the poorer) Keynesian system. If I am writing with my heart I want it all to fall apart.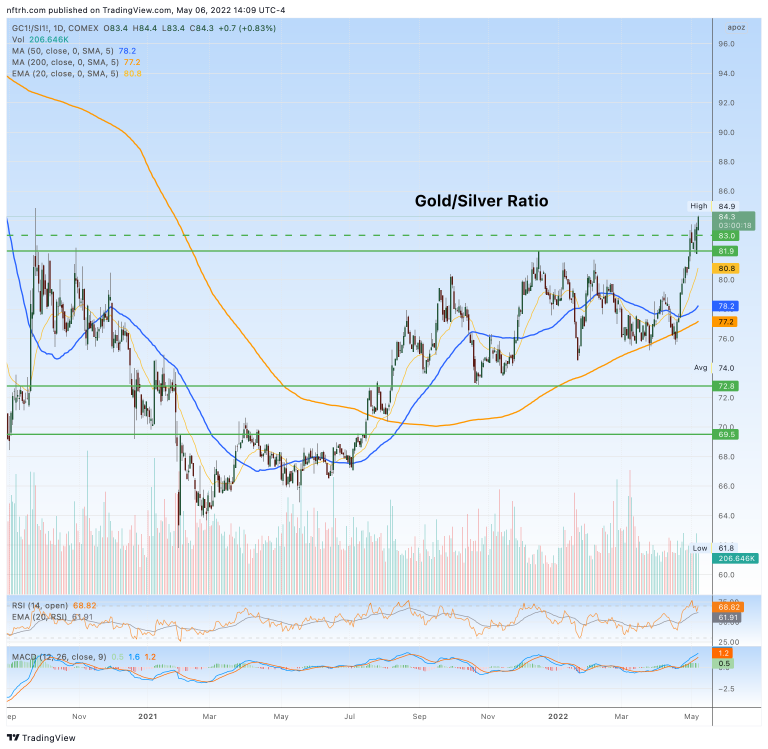 If I write with my head, if I see the good Doctor and his miners arrest the bearishness, I'll consider playing them. That's my job. But right now, amid much inflation fanfare and strong payrolls, it ain't happening.