Only the Best for Saudi's MBS
Thursday, 1/18/2018 09:02
Crown Prince of corruption or crackdown...?
YOU HAVE to admire the de facto ruler of Saudi Arabia – the young Saudi Crown Prince Mohammed bin Salman, writes Jody Chudley in The Daily Reckoning.
The man is taking a stand against the decades of corruption that has taken place at the top of Saudi society. The Crown Prince seeks the return of wealth that has been stolen from the Saudi people by a select few.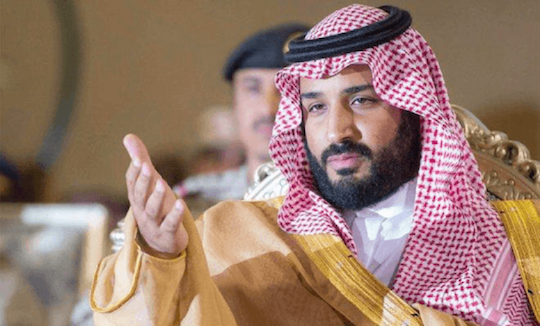 The main targets of the Crown Prince's house cleaning are dozens of the richest and most influential men in Saudi Arabia. We are talking about princes, government ministers and all kinds of extended members of the Saudi Royal Family.
Make no mistake, the Crown Prince's actions have been bold.
These targeted individuals have been presented with two choices:
Face trial for their corruption charges;
Relinquish their ill-gotten gains and go free.
Now let me think.
If I was presented with these two options what would I choose?
On one hand, as a wealthy Saudi citizen I sure would like to keep my fortune.
On the other hand, I sure would like to keep both of my hands....yes that is still a form of punishment for stealing in Saudi Arabia.
I should also probably consider that Amnesty International has reported that the Saudi Government has been executing roughly five people per week since mid-July.
Amnesty International's Middle East Research Director Lynn Maalouf describes Saudi Arabia's use of the death penalty thusly:
"The Saudi authorities have been using the death penalty as a tool to crush dissent and rein in minorities with callous disregard for human life."
But I digress. We were talking about the good work that Crown Prince MBS is doing to combat corruption. This is important work designed to stop the privileged few at the top of Saudi Arabia from draining the countries resources for their own personal gain.
As you can imagine rolling out such a massive effort on the part of his people can be stressful for the Crown Prince.
Fortunately, he is willing to take at least a little time to enjoy himself and indulge in his interests.
Some of those interests would include:
Interest #1: The World's Most Expensive Home
The Crown Prince picked up this little vacation home (named Chateau Louis XIV) in France back in 2015 for just over $300 million – making the purchase this 54,000 square foot palace near Versailles the single most expensive home on the planet.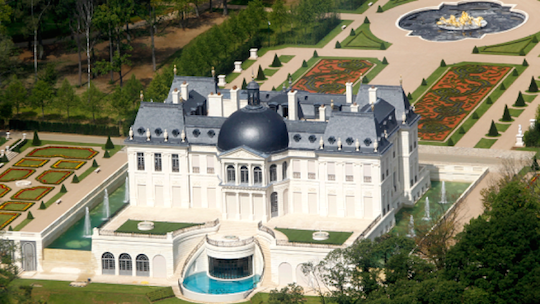 It is a nice place for the Crown Prince to slip away to when he isn't chasing corrupt Saudi citizens who have used the country's wealth for personal gain..
Interest #2: The World's Most Expensive Painting
What good is a little $300 million second home without a bit of art on the walls? Not to worry, the Crown Prince has this covered.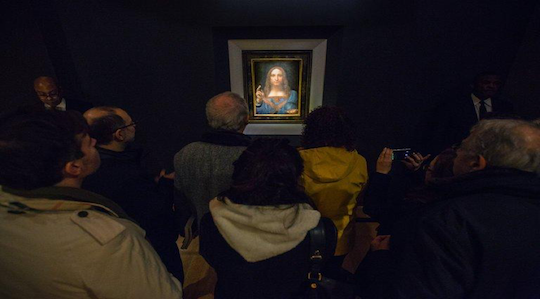 Late in 2017, it was revealed that the Crown Prince had dropped $450 million at an auction to pick up Leonardo da Vinci's "Salvator Mundi".
For whatever reason, the Crown Prince made this purchase through a proxy to try and avoid being identified as the true buyer...
Interest #3: The World's Most Expensive Yacht
A $300 million home and a $450 million painting can be relaxing but a young man must also have some fun! Am I right?
On that front, the Crown Prince has acquired himself a little boat to putter around on.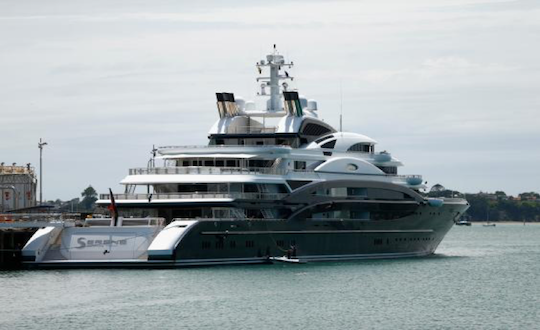 I don't know much about boats but this one looks pretty nice.
The Crown Prince paid over $500 million to Russian tycoon Yuri Shefler for his 440 ft. ship named "The Serene" in 2016, while also enacting strict austerity measures in Saudi Arabia on his people.
So is this a corruption crackdown, or a money grab?
In front of the entire world, this man has arrested some of the most important people in his country under the guise reclaiming assets stolen from the Saudi people.
Meanwhile, he has personally spent a combined $1.25 billion on a house, a painting and a boat – and these are just three things that we know about.
What is the source of his cash for these personal items? Isn't it the same pool of funds that all of the other rich Saudis he is targeting were dipping into? Perhaps the Crown Prince has a second job that we aren't aware of?
I don't doubt that the people that the Crown Prince has targeted are very guilty of taking advantage of their positions of power. But we need to call this what it really is....a shakedown.
An epic shakedown.
A shakedown that various reports estimate that the Crown Prince is hoping to net $800 billion of cash and other assets from.
What will that cash be used for? The Crown Prince's "Saudi Vision 2030" plan, which will attempt reinvent the Saudi economy and remove its dependence on oil.
And maybe, just maybe the Crown Prince can use a bit of that $800 billion to pick himself up something nice as well.
In the meantime, oil has left $60 in the rearview mirror. And globally, Brent crude nears $70 per barrel. With this young man intent on reinventing the Saudi economy, and needing a lot of cash to do it, you can bet he isn't going to be putting the curbs on this oil price rally any time soon.
Here's to looking through the windshield.