Uranium Pump, Again
Tuesday, 9/21/2021 19:01
Reddit gets played, again...
SINCE
highlighting the Uranium sector back on 2 September to subscribers, the answer has come in,
writes Gary Tanashian in his Notes from the Rabbit Hole.
Uranium was P.L.A.Y.E.D.
Played. As usual.
Back then I asked...
"So, is this something real or is it a traditional rotation of the machines roving through an outlier commodity patch?"
Neither. It turns out that according to a reliable source Sprott was moving its own market by buying u3o8 for its holder fund.
To make matters worse, in jumped Reddit with the same stink it sprayed onto silver back in January. This time with some legit sounding fundamental analysis as opposed to the lame silver rationale of the time.
Was the Uranium pump analysis legit or not? I'll never say never. But it was a pump nonetheless. Intentional or not. Scores of casino patrons, probably including a few machines, jumped on and performed one of those spikes that the sector is notorious for.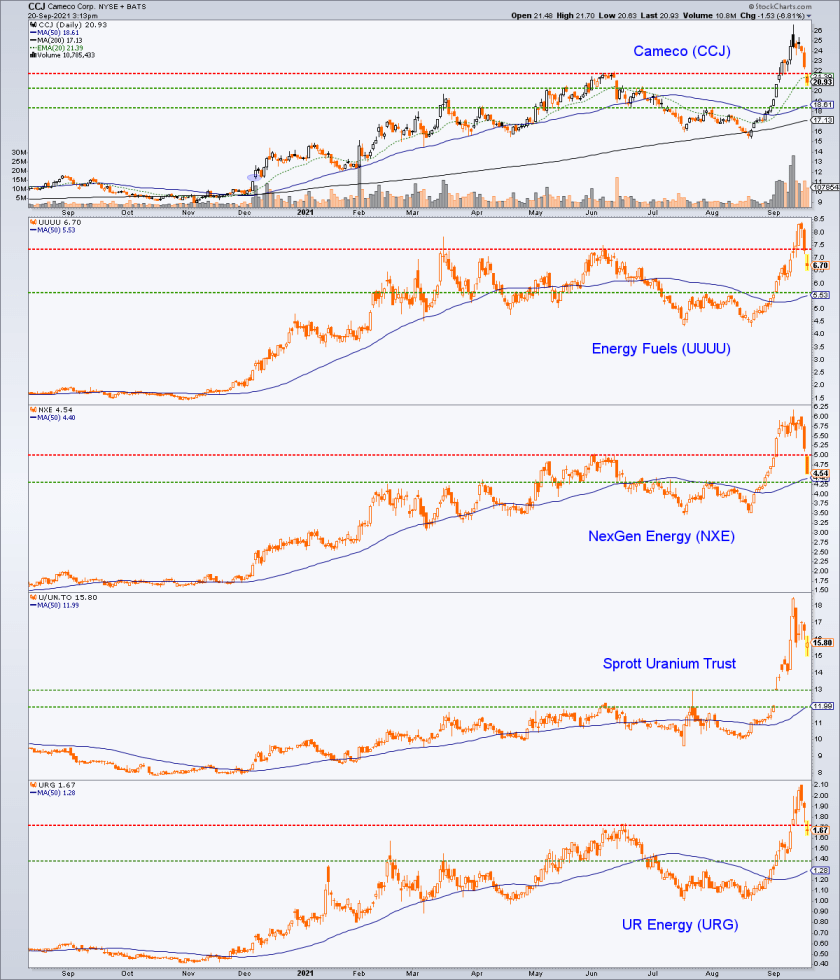 Here is part of the blurb from NFTRH 673 that accompanied the chart.
"I sold UUUU too soon, but you will not catch me complaining. Part of who I am is someone who sells hype and whatever is going on with Sprott buying u3o8 and Reddit pumping the stuff, I don't want any part of it. Not until this traditionally played sector does some support testing, which they are starting to do now."
Well, there goes support #1.