Silver/Gold Ratio Says Inflation's Fading
Thursday, 7/07/2022 09:01
Precious-metal mining stocks also weak...
CONVENIENTLY, with the Fed meeting coming up on July 27, inflation signals continue to unwind, says Gary Tanashian in his Notes from the Rabbit Hole.
Hmmm, and right into what on average is a seasonal low in the precious metals in July.
I am holding DUST as a short against the gold miners but want to make sure I am not feeling too self-congratulatory about it in light of the upcoming FOMC and the potential for a more widely understood possibility that they may stand down sooner rather than later.
Each day, including today, I'll think about either adding long positions against it or taking the profit outright. I have an outright short on commodity tracker DBC as well, which I'd anticipate holding longer.
It's the pivoting positive (for gold mining, away from cyclical commodities) macro vs. the historical fact of mass inflation-bug selling at times like this that is playing out in my mind with respect to how to handle it. Also positive is the bombed out sentiment profile and the above noted seasonal.
Anyway, this was supposed to be a Silver/Gold ratio (SGR) post.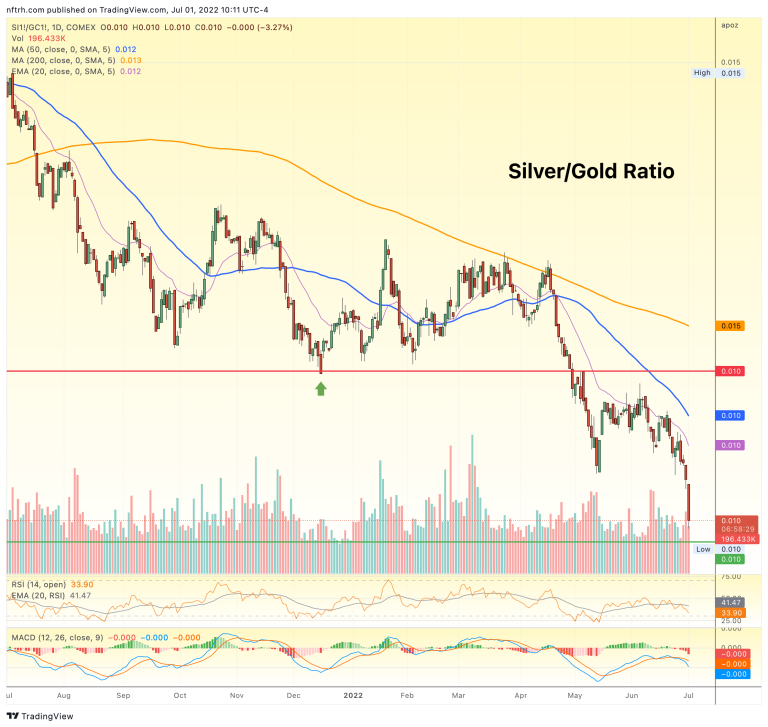 When silver is under-performing its boring old dad, the sector is more often than not weak. So too are commodities. Thus far the SGR offers little relief.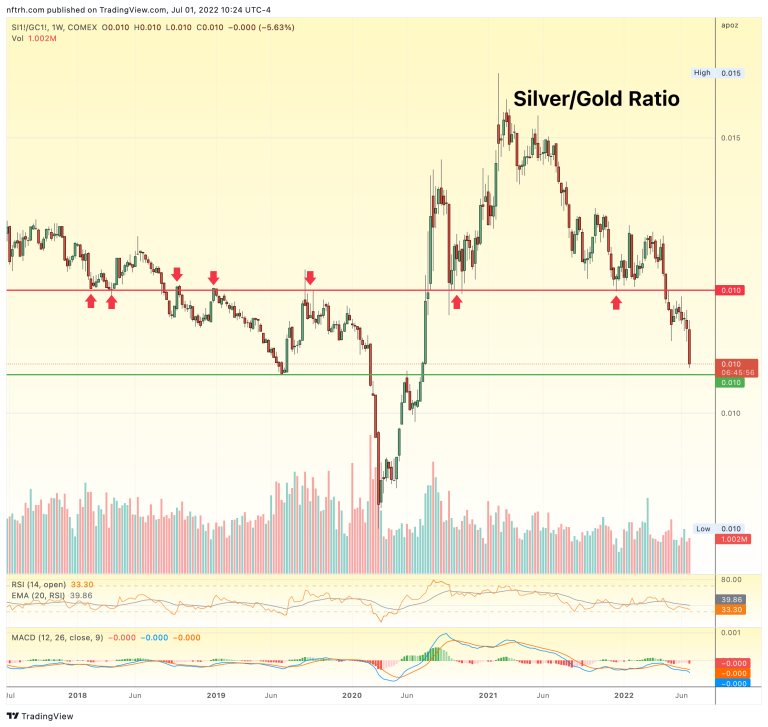 There is an implied support area upcoming. To repeat, I do believe that ratio charts can have support and/or resistance because they are the product of two separate items that have support/resistance. It's just more moving parts.