30-Year's 40-Year Trend Over!
Monday, 5/09/2022 09:01
Well, maybe. Watch the inflation...
THIS WEEK's inflation data orgy means we may find out if this chart is truly on its way to a 4% long bond yield and maybe even von Mises' crack-up-boom territory, writes Gary Tanashian in his Notes from the Rabbit Hole.
Or maybe just a more epic whipsaw and reversal.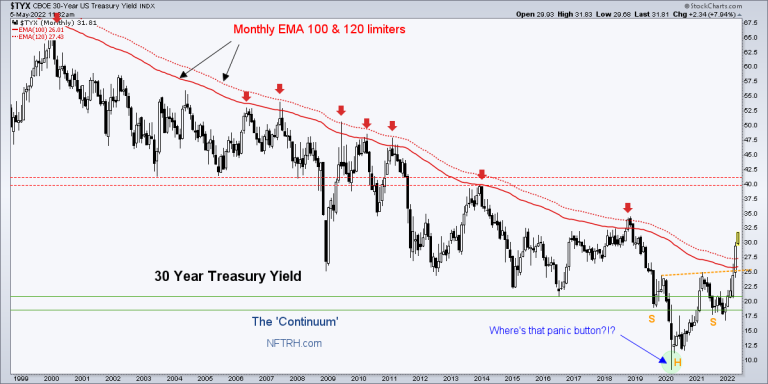 The 30-year Treasury bond yield is definitely in full frontal inflation mode at the moment. It has made a variety of little whipsaws in the past, but nothing like this with respect to the monthly 'limiter' moving averages.
The key here is going to be whether or not TYX makes a higher high to the November 2018 high.
If so, it could set a new trend and completely change the macro most of us have known over the course of the 'continuum' in long-term yields.
If not, the potential for masses of participants to be caught off sides will be substantial.