Bitcoin Now, Silver in 2011
Friday, 9/08/2017 09:02
We've seen it all before says this crypto-skeptic...
SILVER had quite a run into April of 2011, writes Gary Tanashian in his Notes from the Rabbit Hole.
It was imminently "going to 100!" claimed the silver promoters and inflation was going to kill us all if we did not take action (this was also the time of the famous ill-fated Treasury bond short by the "Bond King" Bill Gross right at our long-term limiter, AKA the 100-month EMA on the 30-yearr yield).
The inflation hysteria blew out into a Treasury bond bull market and a silver, gold and commodities bear market. That's hysteria for you; very compelling, complete with gurus taking well publicized action, until the eventual blowout.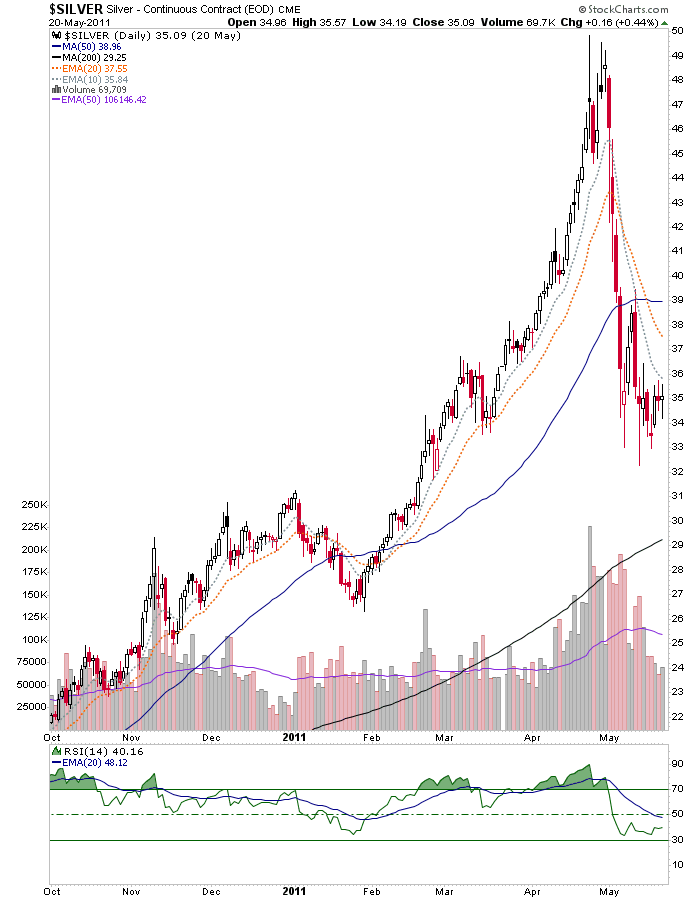 Fast forward to today. There's a new hysteria and I think we all know what it is; Bitcoin and its crypto fellows.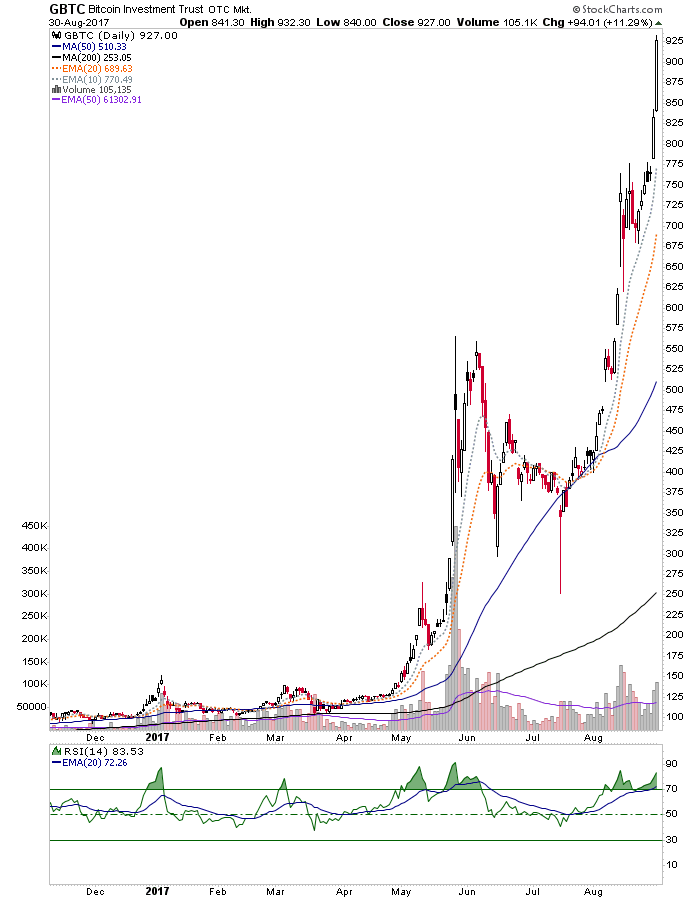 I want to short because I think this is a glaring bubble, complete with lesser lights joining in. I guess Ethereum (cool name) is the runner up, but just as with the original dot.coms and then all the other forms of garbage.com that followed, it just seems like a classic bubble situation.
But I know myself enough to know that I cannot accept the risk of shorting something going straight up on pure wild-eyed casino gambling by millions of global patrons. That's powerful stuff.
Maybe wait for the first hard crack that doesn't look like consolidation. Or maybe just go back to not looking at it and applying myself to areas I can understand would be better.
But when this thing does crack, it is not going to be pretty. If my firming US Dollar view proves correct I would think that the odds of a popping crypto bubble would improve markedly.