Gold Bounces Against Inflation
Friday, 12/09/2022 09:01
Inflation expectations that is...
The RATIO of gold vs. inflation expectations (the GLD ETF divided by the RINF ETF) has bounced within a major daily chart downtrend.
To finish turning the macro from inflationary to dis/de-flationary, we'll need to see gold bust its downtrend vs. inflation indicators like RINF.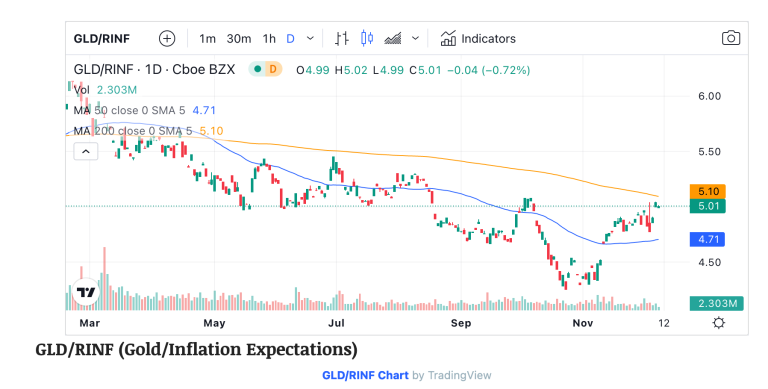 With seasonal relief still very possibly in play it would not be surprising to see gold fumble around some more in relation to this 'inflation expectations' ETF.
But when it busts upward and marries other indicators of failing inflation well, we'll have our macro pivot, likely in H1, 2023.