Gold Still One of 2022's Best Performing Assets
Monday, 9/26/2022 09:01
Yes, really. Low bar though...
The GOLD PRICE hit its lowest price since 2020 even as inflation remains near 40-year highs and recession fears persist, says Frank Holmes at US Global Investors.
As I write this, the yellow metal is trading 19% off its peak in March this year.
Some investors may read this and jump to the conclusion that gold is no longer a valuable asset during times of economic and financial uncertainty, but they would be mistaken.
Although gold is down for the year, it's nevertheless outperforming most major asset classes including Treasury bonds, US corporate bonds, the S&P 500 and tech stocks. The precious metal has therefore helped investors mitigate losses in other areas of their portfolio.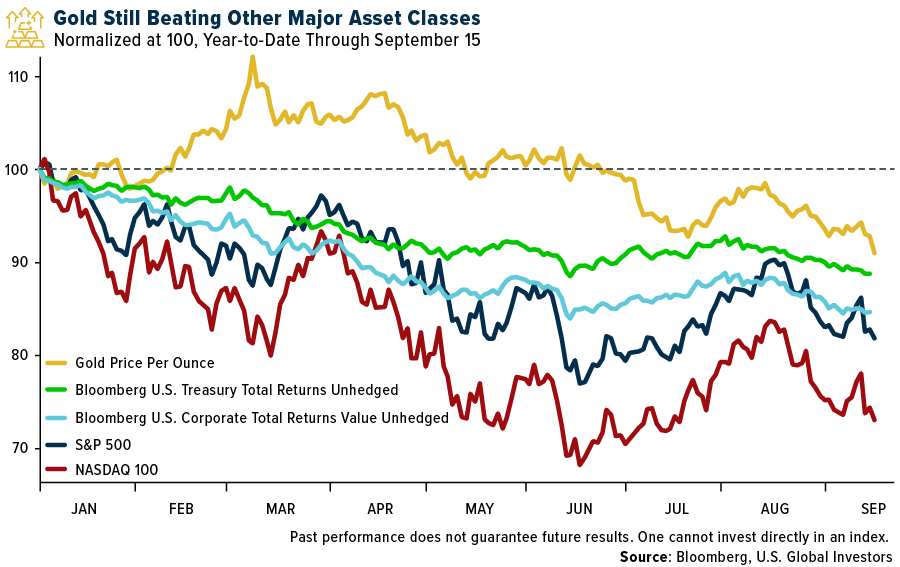 The latest report by the World Gold Council (WGC) also makes the case that gold could be a powerful investment in the face of a potential economic recession.
The London-based group compared the performance of a number of asset classes during the past seven US recessions going back to 1971, and it found that gold performed the best on average aside from government and corporate bonds.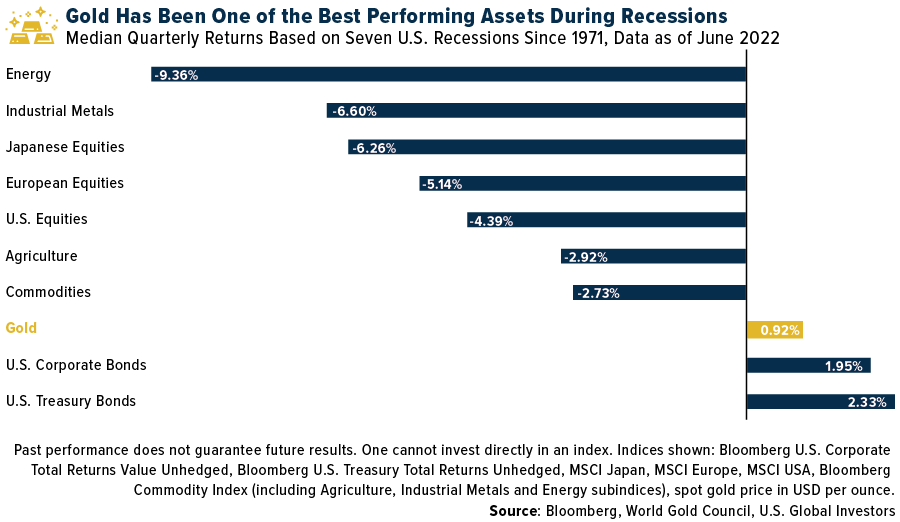 That said, I still recommend a 10% weighting in gold, with 5% in bullion (bars, coins, jewelry) and 5% in high-quality gold mining stocks and funds. Remember to rebalance on a regular basis.