Upside in the Energy Crisis
Tuesday, 6/07/2022 09:01
Maybe not just for existing investors either...
GAS PRICES continued to hit fresh record highs in the US last week, just ahead of the busy summer travel season, writes Frank Holmes at US Global Investors.
Higher fuel costs make an impact on every part of the economy, from commuters to families planning their summer road trip to companies shipping goods.
It's not all doom and gloom, though. Due to stratospheric oil and gas prices, energy stocks have been the one bright spot in an otherwise dour market this year. Through the end of May, the S&P Oil & Gas Exploration & Production Index gained an incredible 60%, compared to the S&P 500, which fell about 13%.
A number of oil companies, including Shell and Exxon Mobil, reported record profits in the first quarter, and by the end of this year, they're projected to post record annual profits. According to estimates made by Rystad Energy, publicly traded exploration and production companies are on track to generate an unheard-of $834 billion in free cash flow (FCF) in 2022.
That would represent an increase of nearly 70% over last year.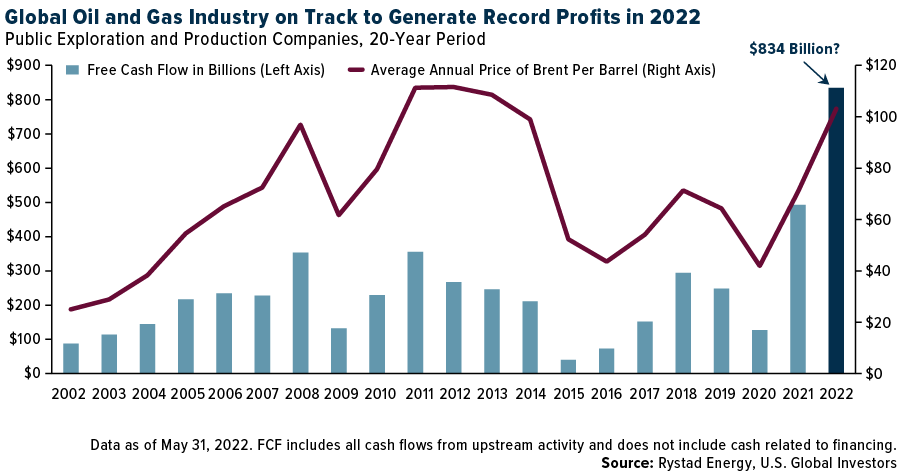 No one likes high gas prices, and I sincerely doubt anyone hopes they will persist indefinitely. On the other hand, think of this as an opportunity.
Many investors may have missed the rally so far this year, but if Rystad's estimates are accurate, there could be further gains in the months ahead.
So how did fuel costs get this high? We could point to pandemic-era disruptions, some of which are ongoing across the globe. Then there's the Russia-Ukraine war, which has rattled the geopolitics of the energy market.
These are short-term disruptions. The biggest contributor to higher energy prices now and going forward are governments' forced attempts to transition from fossil fuels to renewables before the technology is ready to scale up and meet global demand.
That's the takeaway from a brand new report by the Fraser Institute, a Vancouver-based think tank. In the paper, titled "Can Canada Avoid Europe's Energy Crisis?", the group's analysts, led by Robert Murphy, make the case that Canada – and, by extension, the US – should view Europe's soaring energy prices as a cautionary tale against extreme climate policies.
Such policies have "contributed to Europe's energy crisis," the authors write, adding that "Canadian policymakers should reverse course and avoid the [same] mistakes."
It's doubtful a reversal will happen with Justin Trudeau at the helm, of course. Despite being an oil superpower, exporting a record $13.6 billion in oil, natural gas, coal and refined petroleum in March, Canada has among the world's highest gasoline prices.
During the week ended May 30, Canadian drivers had to cough up an average of $6.50 per gallon of gas. That's above the world average and roughly $1.70 more per gallon than what US drivers paid on average during the same week.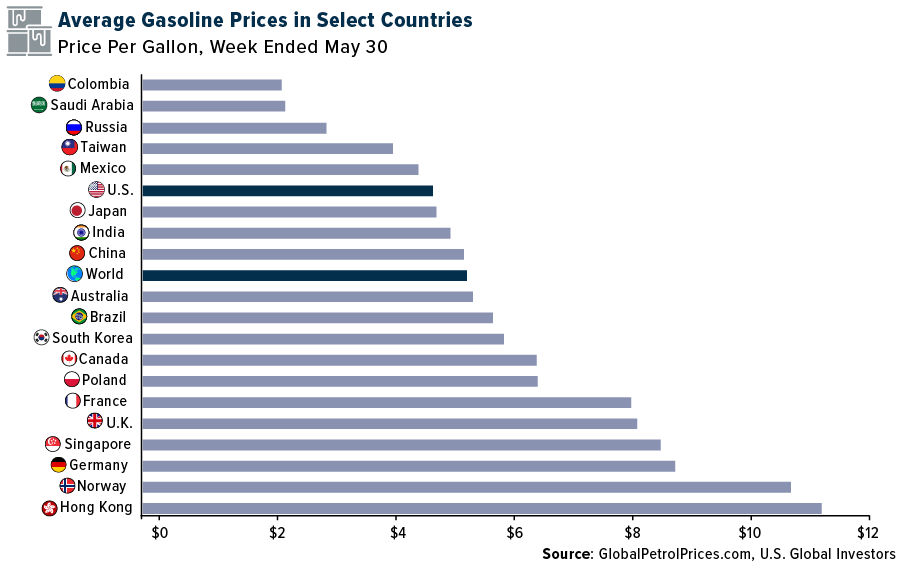 And prices will likely only continue to rise over time. In May, all G7 countries agreed to stop funding overseas fossil fuel developments starting sometime later this year. According to reporting by the Guardian, this agreement could shift some $33 billion every year from fossil fuels to renewable energies.
Meanwhile, the US remains the world's number one oil superpower, having surpassed Russia in 2018. That's despite the fact that production hasn't yet fully recovered to pre-pandemic levels.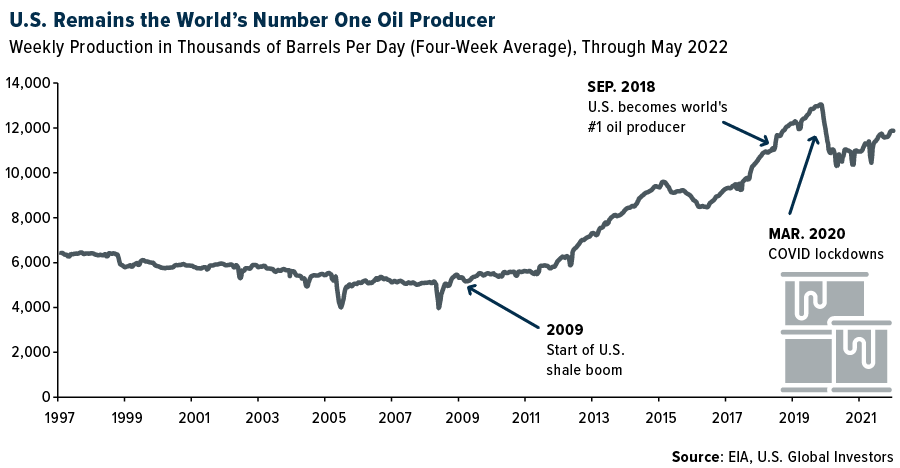 Production is strongest in the Permian Basin, located in West Texas and parts of New Mexico. The oilfield is so prolific, in fact, that Rystad believes 2022 output there alone will surpass output from every oil-producing country except for Russia and Saudi Arabia.
As the Houston Chronicle reports, the Permian underwent explosive growth a decade ago thanks to the shale boom and ingenuity of US producers. Since then, the region has been an economic powerhouse. Rystad now expects production to reach 5.6 million barrels of crude a day this year and as much as 6.5 million barrels a day next year, which would account for close to half of total US output.
This may be part of the reason why Texas has some of the cheapest gas in the country, even at today's record high of $4.34 per gallon, according to the American Automobile Association (AAA).
No wonder so many companies have relocated to the Lone Star State in recent months.